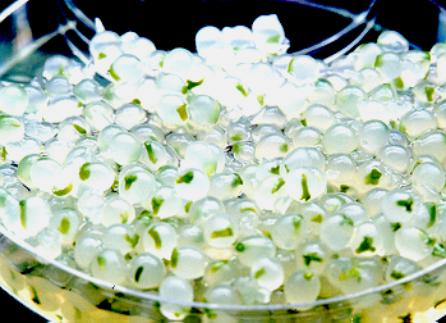 Seed technology is that branch of science which deals with methods of improving the genetic and physical characteristics of seeds. The definition and concept of seed technology varies widely among institutions, authors, and countries. In its broadest sense, seed technology encompasses all the technical and support activities involved in the development and release of varieties: production, harvesting, conditioning, processing, storage testing, quality control, distribution, and marketing of seeds.
Since it deals with a wide range of subjects such as seed production, processing, storage, testing and certification, and marketing, and the relevant research in these areas, seed technology is an interdisciplinary science. Although seeds of crops such as maize, cotton, rice, sorghum, wheat, soybean, pulses, and oilseed receive the maximum attention at Pakistan's Federal Seed Certification Department, due importance is also being given to forage, pasture, vegetable, and forest seeds.
With the advent of hybrids and high-yielding varieties of crop plants, great care has been given to the maintenance and preservation of the quality which the plant breeder has synthesized in these hybrids and varieties. Moreover, the production of high-quality seeds has become a specialized enterprise. Seeds are treated as a high-technology end product, which is to be multiplied rather than merely consumed in the production process.
Seeds are alive and must be kept under conditions appropriate to living things. The job of the seed technologist is to protect the seed by providing suitable conditions and looking after its welfare.